I keep this case study in my portfolio for one reason: product design isn't about proving ideas will work, it's about removing the all reasons an idea could fail. In this case, our process proved the concept unviable and we were able to sunset the idea before investing heavily in development and delivery.
Nextdoor® App Integration
I was initially assigned to design an integration service for the
Nextdoor app
to help users better select service providers. Though my team was anxious to see screens,
I knew we needed evidence based user research to validate the needs we were solving for
. I worked with our product stakeholders to create, deploy, and analyze user behavior trends related to how localized service providers are selected.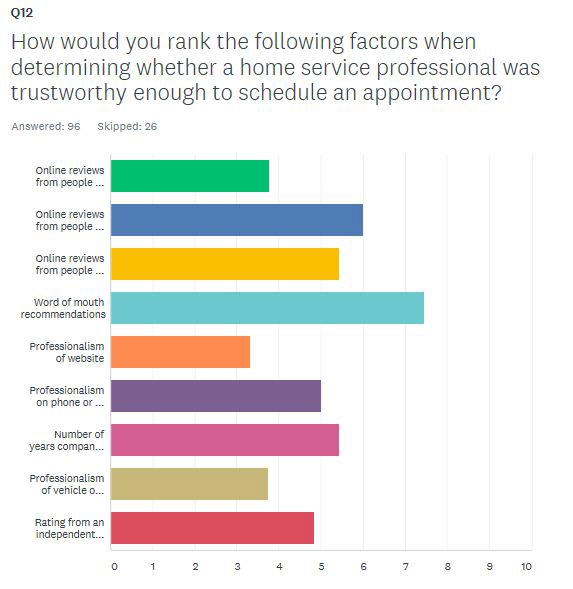 With feedback and insights in hand,
I created user stories from both the end-user and platform manager perspectives
before categorizing them into behavior patterns and ranking MVP needs. We learned that there might be a correlation with the quantity of recommendations a provider received in relation to the frequency of visits to the end-user's neighborhood and whether or not they were currently in the area.
To test our theory, I designed a concept interface to display the relation of a provider's basic star rating with their history of previous visit locations. I also incorporated a historical and projected provider route to satisfy needs of the platform managers. We conducted screen interviews with a handful of testers and decided
there was enough traction to create high-fidelity screens.
It was important that our integration had
minimal impact to Nextdoor's existing UI
so I created a 'neighbors served' indicator next to the recommendation indicator, added a service history section to the provider's landing page, and prototyped a new availability screen to indicate projected provider visits.
With the screen designs complete, we conducted three separate tests to compare recommendation quantity to visit frequency and recommendation quantity availability.
After our final round of testing, we concluded that the solution wasn't viable enough to pursue, however,
the process was deemed successful by preventing the waterfall method of pursuing an invalidated idea.
From start to finish, the discovery questions, prototype iterations, and user testing took a fraction of the time it would have taken for a full buildout and enabled us to quickly move on to solving the next problem.
Stakeholders
    Nextdoor and Verizon Executives
Engineering Support
    Hisham Elkei
Product Design, UX, UI
    James Lacey
UX Research / Testing
    Tom Karros, James Lacey