Assorted Verizon® Projects
During my time at Verizon's Locations Services Department, I completed 27 projects related to location based solutions. Specifically, I was the lead UX Product Designer for an internal R&D team tasked with ideating new internal products and fielding unique external client requests. In addition to working with high-level Verizon executives, I collaborated with FedEx, Samsung, Yahoo, MapQuest, Nextdoor, and a handful of other brands hoping to leverage our location and navigation expertise.
The projects below represent a snapshot of my contributions, however, the information has been tailored to protect Verizon's intellectual property.
Location Verification
The purpose of Location Verification was to compare signal information from business cellular devices to Verizon cell tower data in order to identify GPS location spoofing and verify a device's true location. I helped ideate the Lean Canvas (one page business plan), the user stories, product roadmap, marketing illustrations and visual aids, wireframes, user flow diagrams, and two fully interactive prototypes. In addition,
I lead design efforts to create demonstration booths for two of Verizon's national Innovation Labs
where this solution is currently on display for potential buyers and business partners.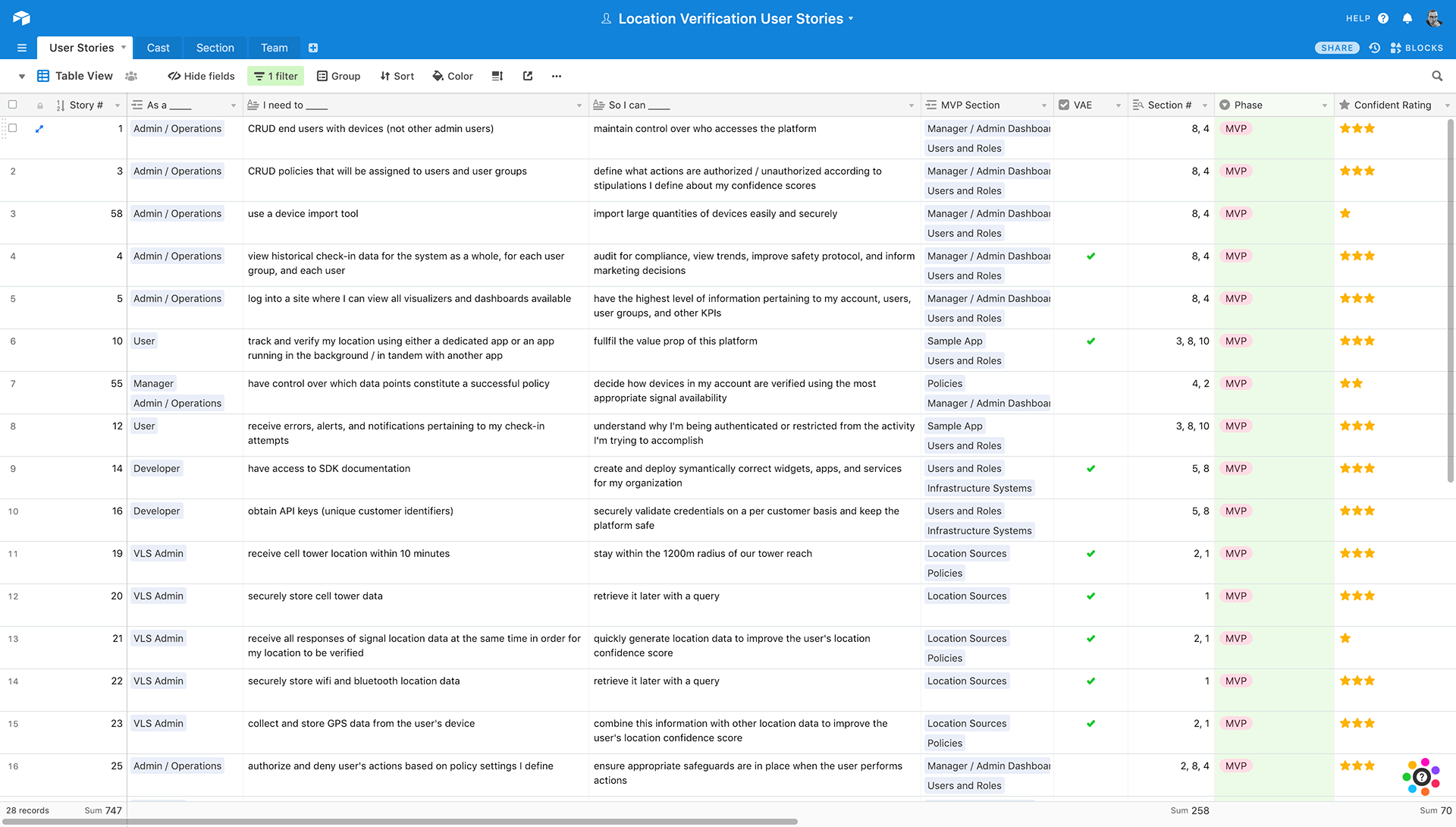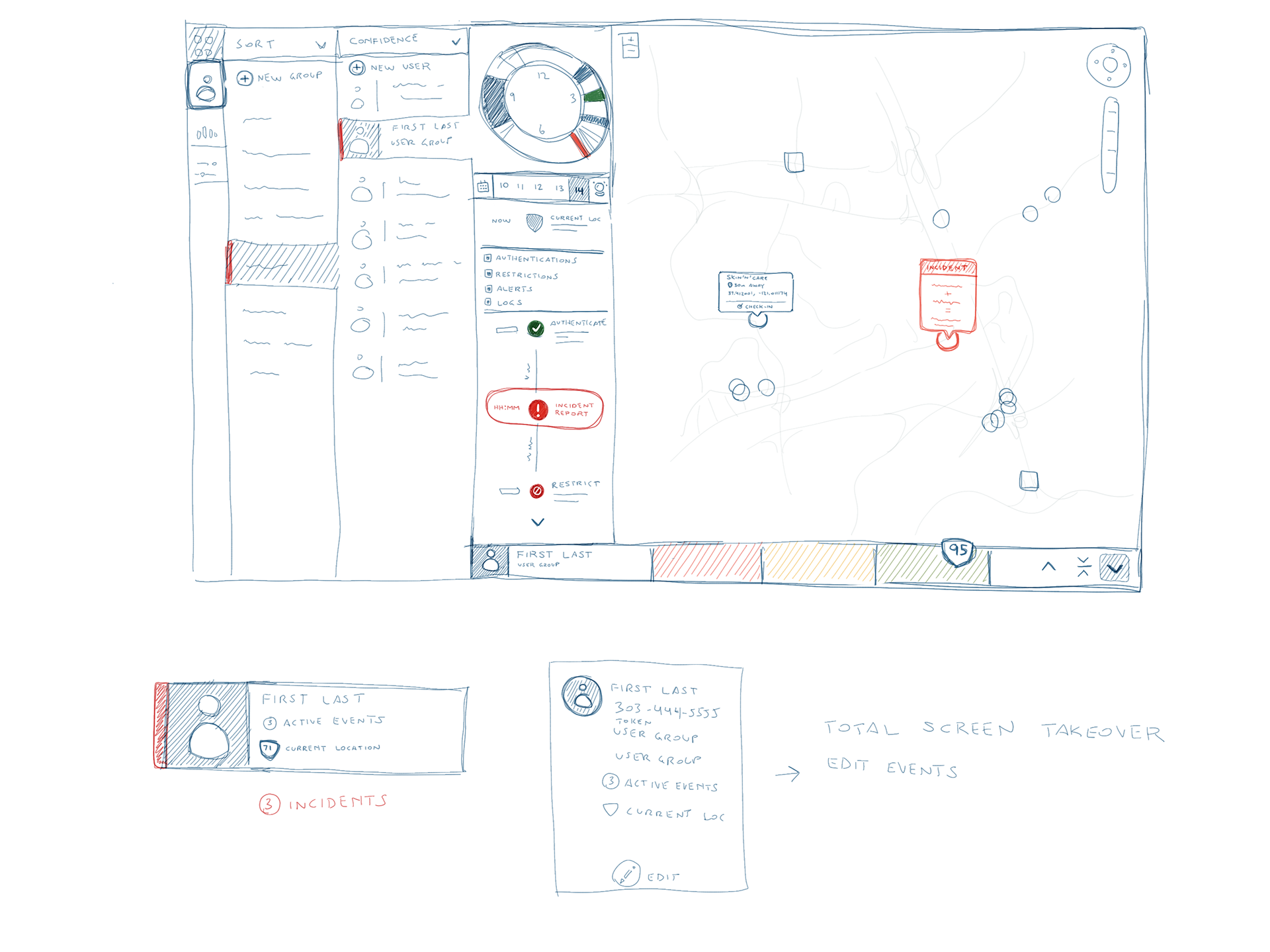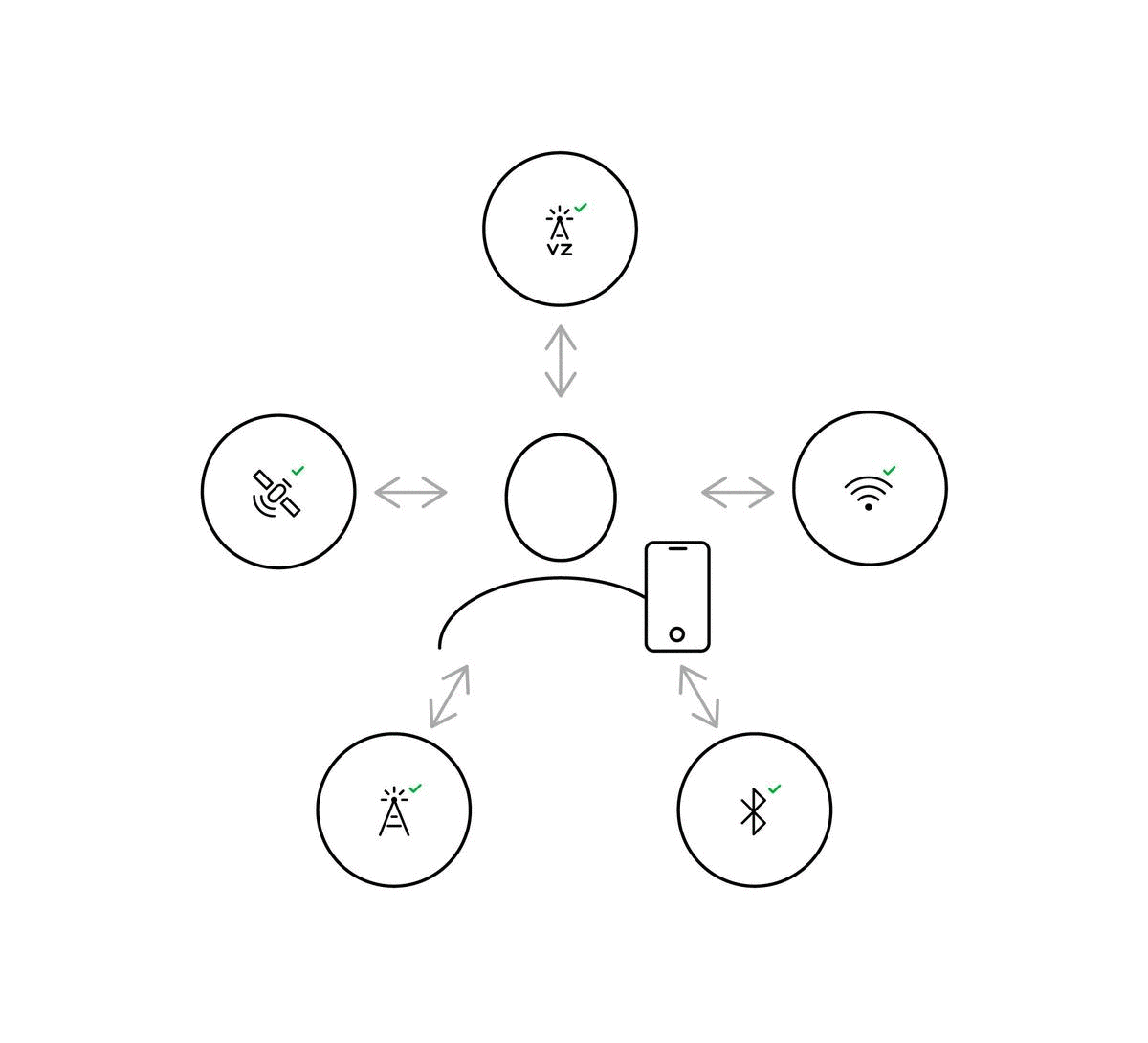 Call Center Tracking
Verizon's Business Phone Platform,
One Talk
, needed a faster way for call center operators to connect callers with nearby providers. The solution they presented to us prescribed a complex interface of modals, pop-ups, and hidden menus. Not only was their solution unintuitive, it prevented the operator from multi-tasking by covering up the majority of the screen real estate and didn't allow for multiple incoming calls. After analyzing the operator's needs, I pitched an idea for a universal call bar that would live at the top of the interface.
The operator could easily be alerted of new calls, access primary actions with a few clicks, accept multiple calls by stacking the call bar, and quickly compare distance and drive times of operators; all while maintaining a nonintrusive footprint.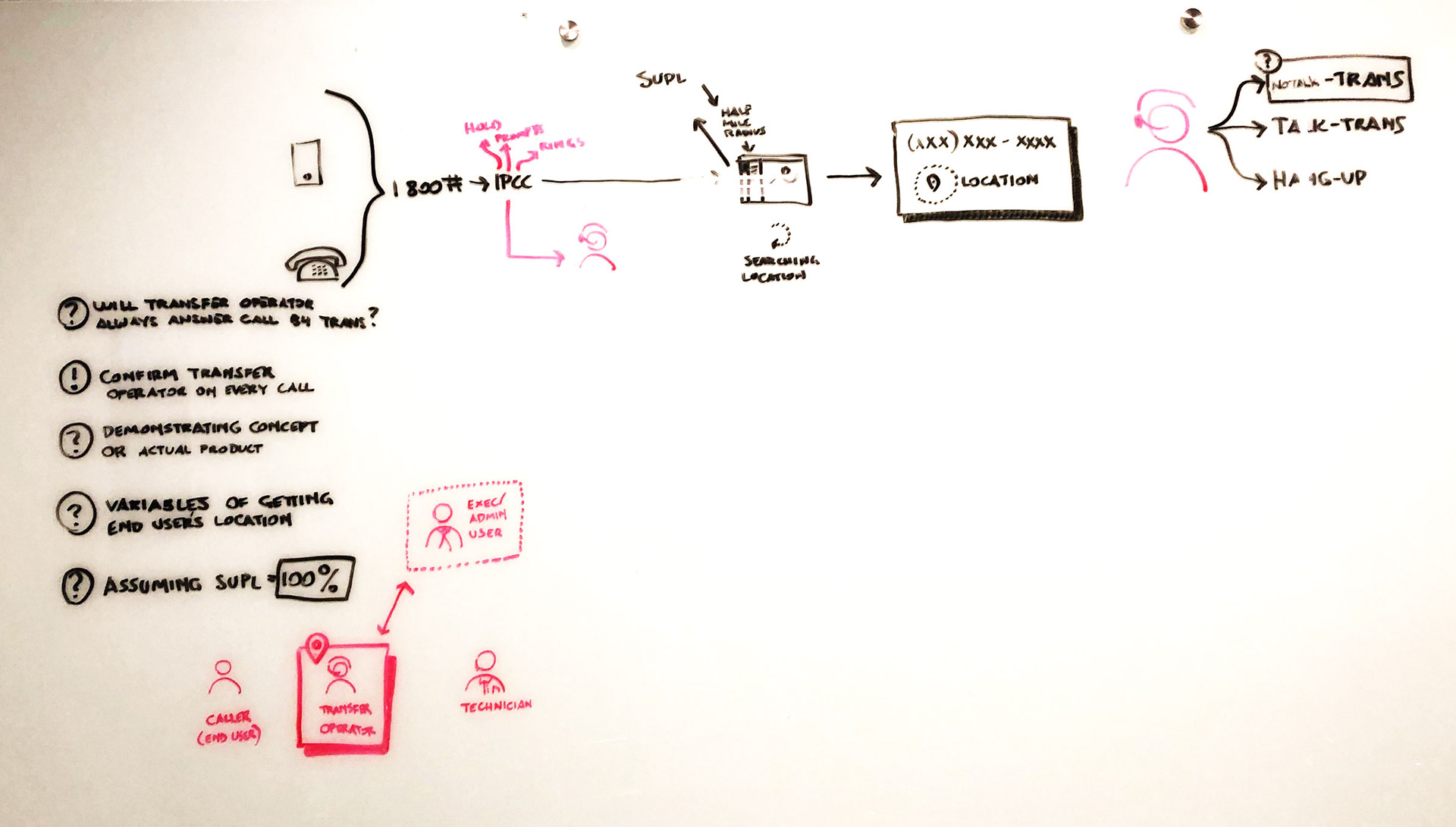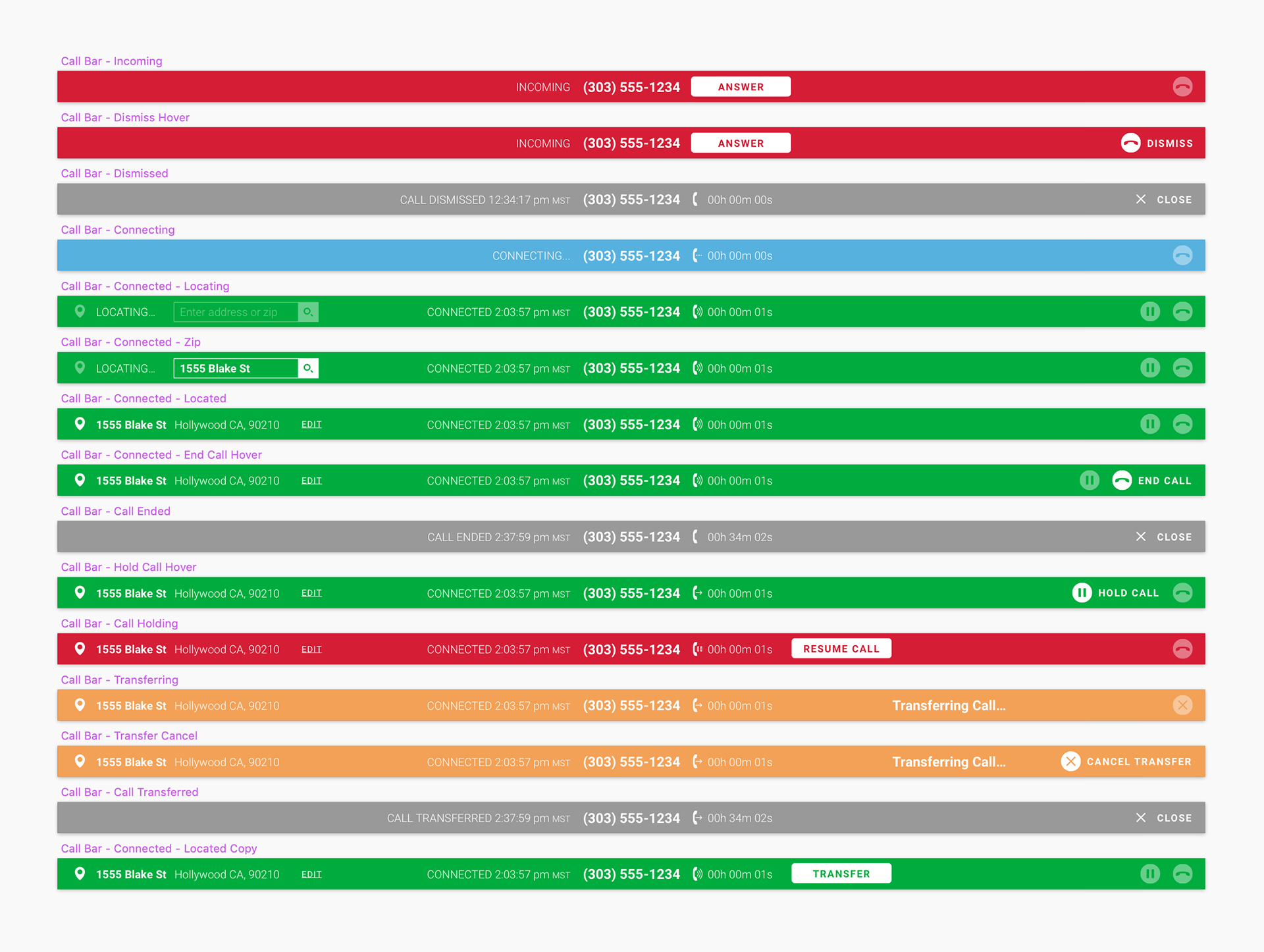 5G MDU Eligibility Checker
Though it's fairly easy to confirm 5G eligibility for single story dwellings using street view algorithms, mapping multi-dwelling units (MDUs) proves far more challenging. I was tasked with lowering the call volume of customers wanting to check their 5G eligibility by creating a web app to quickly and accurately pre-screen candidates without accidentally rejecting qualified customers.
The final solution took users an average of 15 seconds to complete and reduced call volumes by up to 500%.
 In addition, the flow incorporated up-sell opportunities by presenting alternate services for non-qualified customers.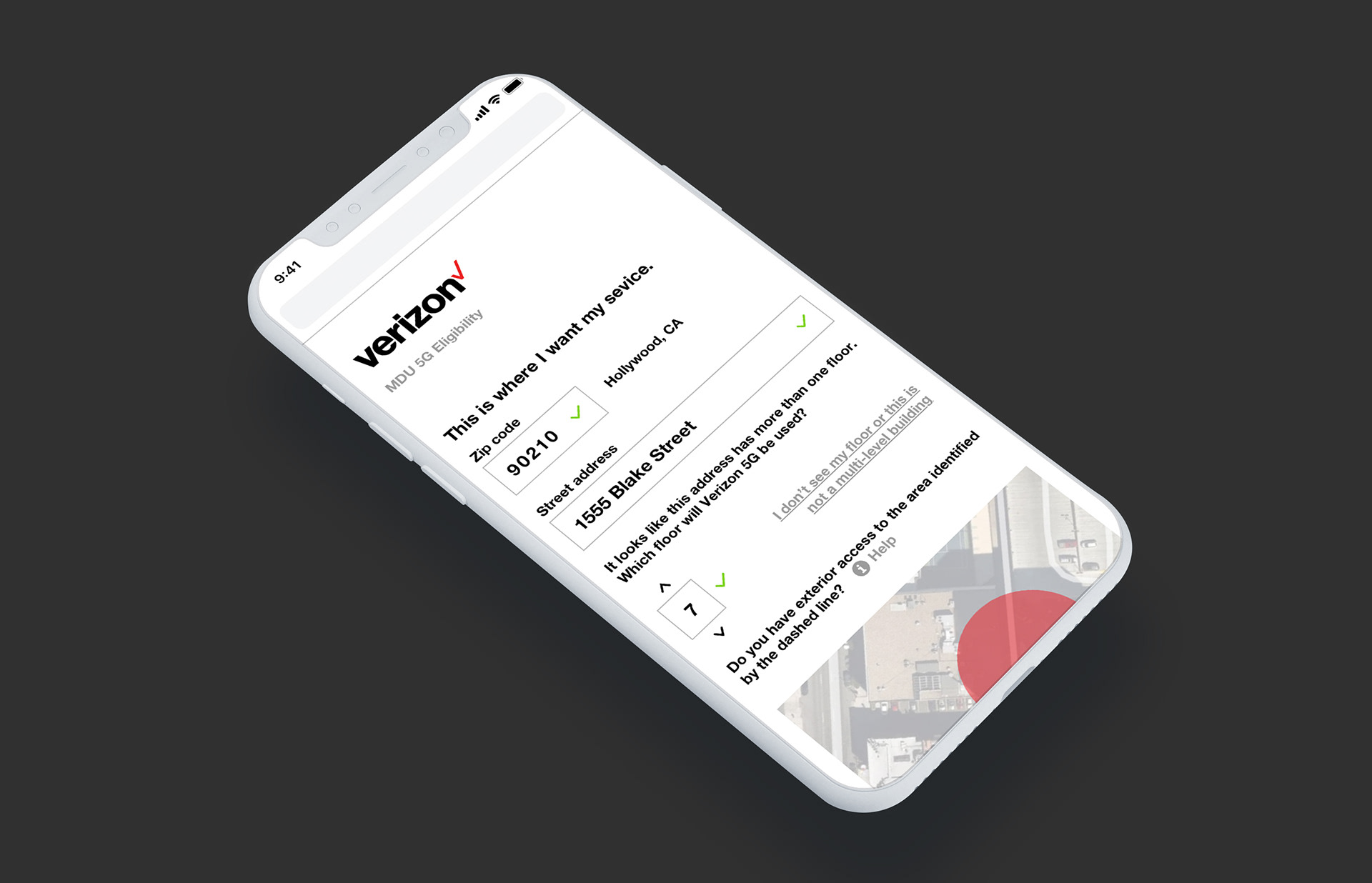 Process Journey Maps
As a masterful woodworking craftsman, my grandfather instilled the 'measure twice, cut once' principle in me at an early age. I spend a great deal of time ideating concepts with teams in real-time on my iPad, dry erase boards, sticky notes, easel pads, or just about anything I can draw on before transitioning to digital format. 
It's my firm believe that product design battles should be fought in analogue format where iterations are the fastest and failure is the least expensive. 
​​​​​​​